DIGITAL OUT OF HOME:
DEFINITION, ADVANTAGES AND EXAMPLES
In this article, we explain what Digital out of Home means and go further into the benefits it offers to businesses.
In this article:
What is Digital out of Home?

Important advantages for companies

Digital out of Home Advertising: The best formats for ads

Digital out of Home examples

FRAMR: Your Software for DOOH Advertising

Conclusion
With Digital out of Home, advertising has changed in recent years. Gone are the days of posters or flyers, companies are increasingly relying on the strengths of digital applications. And for good reason, as they promise some advantages over traditional advertising methods.
But first things first. You may have noticed that more and more businesses are putting up digital screens. Your eye catches a display with advertising or information in almost every store while shopping in the city. Only one format is less present in comparison, namely digital out of home.
In this article you will learn everything you need to know about Digital out of Home. We clarify the definition, name advantages and possible areas of application. To sharpen your practical sense, we also show application scenarios for our software.
What is Digital out of Home?
Digital out of Home describes the use of digital media to communicate advertising messages or information via outdoor displays. The goal is to expand reach, strengthen brand image, and reach more customers.
We encounter out-of-home advertising every day in the form of posters or customer stoppers. For years, however, the trend has been toward digital out of home because companies are becoming aware of the advantages over classic advertising methods. These include flexible customization options, more design options, long-term cost savings and ecological aspects.
Digital out of Home applications are used in various industries. Among them are healthcare, hospitality, public administration, logistics, tourism and entertainment. And the increase is becoming increasingly apparent: in Germany alone, there are approximately 135,000 displays on 45,000 sites (as of 2022).
Digital out of Home: Important advantages for companies
Reach building and an improved brand image sound promising, but strictly speaking, billboards also offer these benefits. That's why we're taking a closer look at the benefits and why digital out of home is a better choice compared to traditional advertising methods.
Flexibility
The process leading up to the poster takes a lot of time. In the first step, you need a designer to create a concept and marketing managers to define the actual content. Then the design is printed. These two steps already take a lot of time and cost money. In the last step, however, the poster still has to be installed. The last two steps usually take the longest.
It's not just a question of the resources used, but of the delay until new advertising campaigns start. In comparison, digital out of home solutions are more efficient because there are no additional costs for the design. The time required is also low, because content changes can be made in real time.
Competitive advantages
Not many businesses take advantage of the strengths of Digital out of Home solutions. This on the other hand has advantages for your company, because your advertising stands out from the crowd and catches the eye better. These advantages probably won't last forever as more companies realize the strengths of digital displays. But in 2023, there is still a lot of potential.
Digital advertising is better remembered and your business has more design options compared to traditional advertising methods. Accordingly, digital screens are a great way to better position yourself in the competitive marketplace.
More attention
Digital advertising catches the eye better. Displays are more present and moving images or videos arouse our curiosity. So it stands to reason that DOOHM is the better alternative to billboards. In addition, there are advantages in terms of reach building and new customer acquisition.
New approaches in recruiting
Digital out of Home opens up new ways of recruiting. Your company reaches prospective employees from the surrounding area and addresses them with targeted messages. Your company can position itself as a good employer, which also leaves a good impression on your target group.
Improved brand image
Modern and appealing advertising improves the brand image of your company. With the various options in content creation, your company presents advertising messages that leave a lasting impression and stay better in the minds of your target audience.
Sustainability
Did you know that each package delivery emits 600 grams of CO2? An expense that is incurred with every delivery of flyers or posters. Digital out of home solutions are more environmentally friendly in comparison, because changes to content occur digitally and independent of location.
"Greater" regionality
In the wake of digitalization, the focus is primarily on reaching out to national markets, but that doesn't benefit every business. However, with digital out-of-home ads, your business can reach more people on a regional level and expand your local customer base.
In comparison, however, there are not only advantages. There are few public spots for Digital out of Home solutions, on the other hand, providers provide advantageous advertising locations for billboards. Depending on your location, you may have no alternative but to place your displays near your business. This limits your options in terms of expanding reach. However, this depends on the location, because there are many suitable spots for digital out of home solutions, especially in large cities.
Digital out of Home: The best formats for ads
There are different formats for digital out of home advertising. Some are more static, others are moving. And as with online advertising, certain formats work better, some worse.
Infoboard:

A commonly used format for communicating relevant information to one's target audience, such as industry-specific news.

Digital steles:

This format is mainly used in malls to promote products, sweepstakes or events. Companies also use this format at airports, train stations or in the event sector.

Digital customer stoppers:

The alternative to the classic customer stopper offers an attractive way of addressing buyers for the retail sector.

Digital advertising pillars:

A rather unknown format for outdoor advertising. Digital advertising pillars quickly catch the eye and are suitable for ads with concise advertising messages.

LED walls:

A popular advertising format at trade shows to showcase new products or advertising messages. Many companies also use LED walls as outdoor stele.
Which formats work best depends on your company and individual goals. Your target audience also plays an important role. Plan a little more time for test phases in the beginning to find out which formats are suitable.
Digital out of Home examples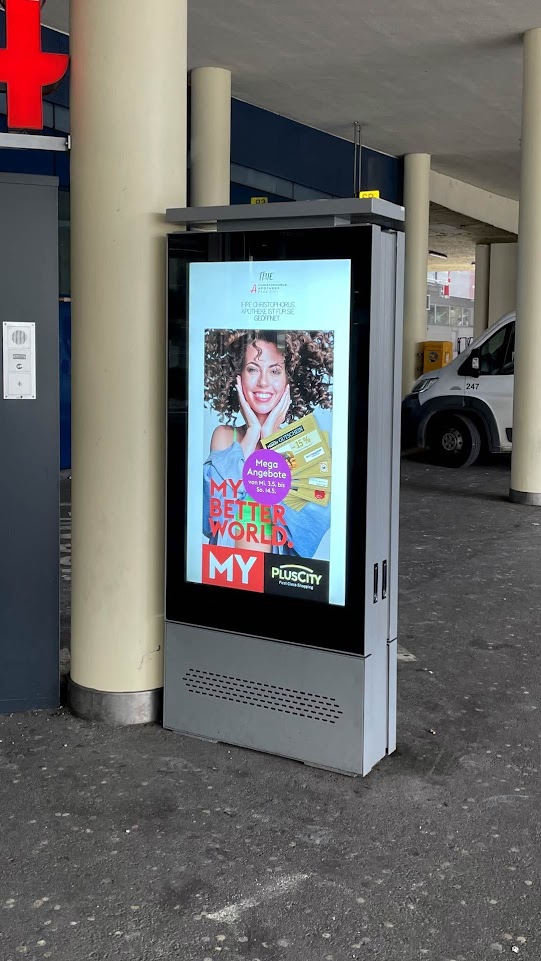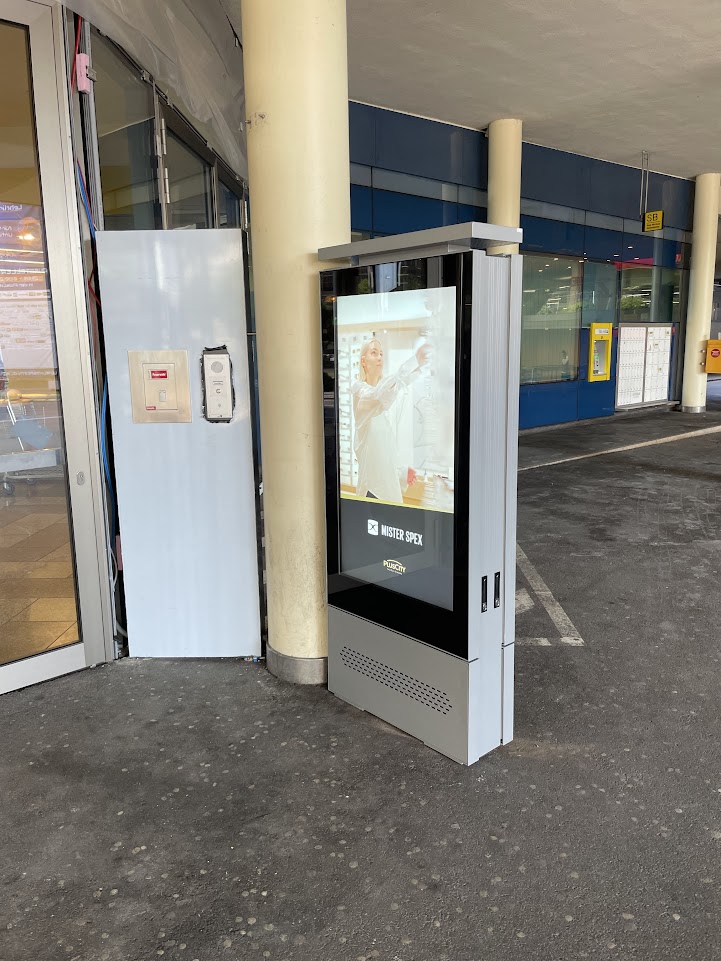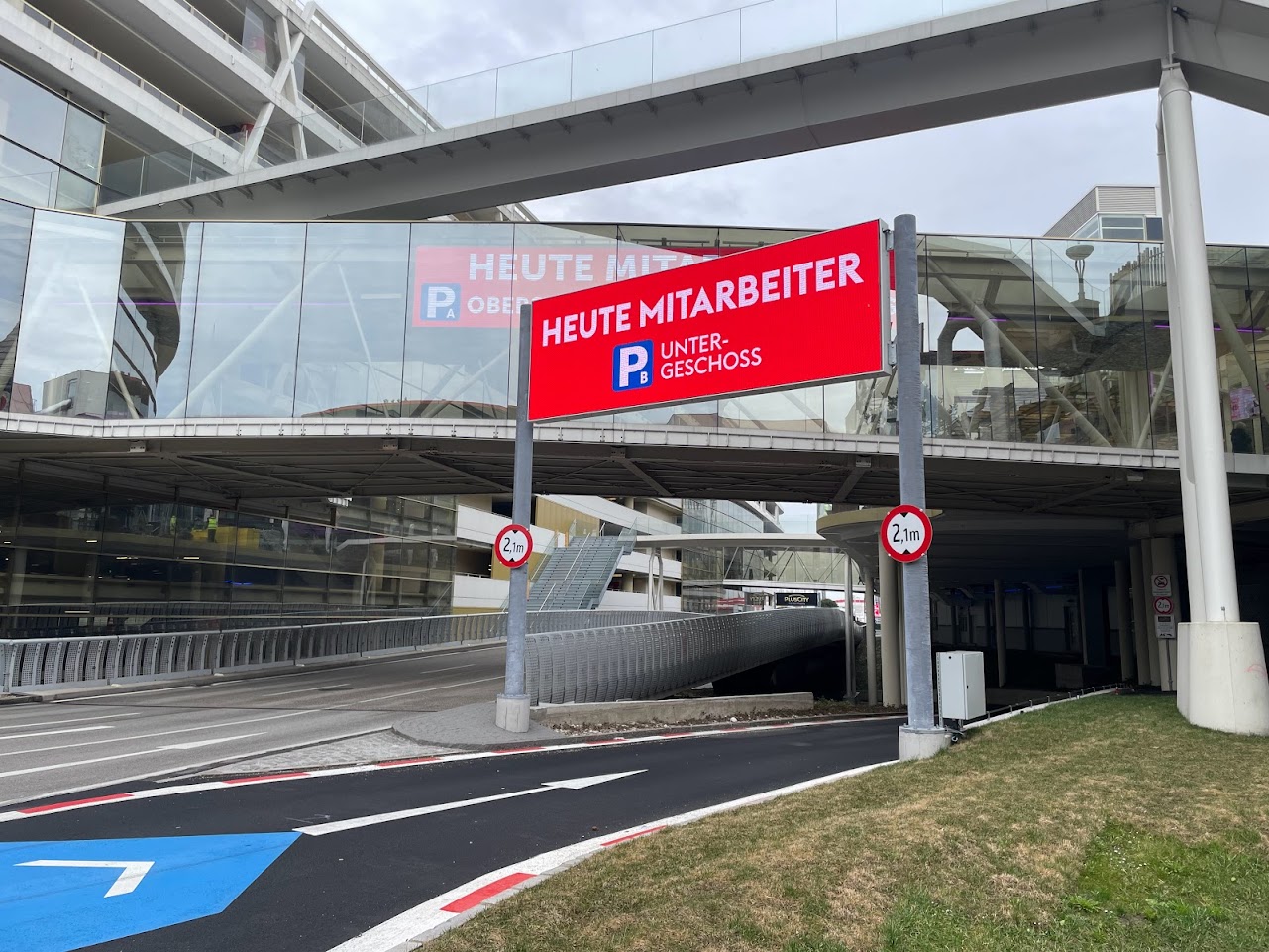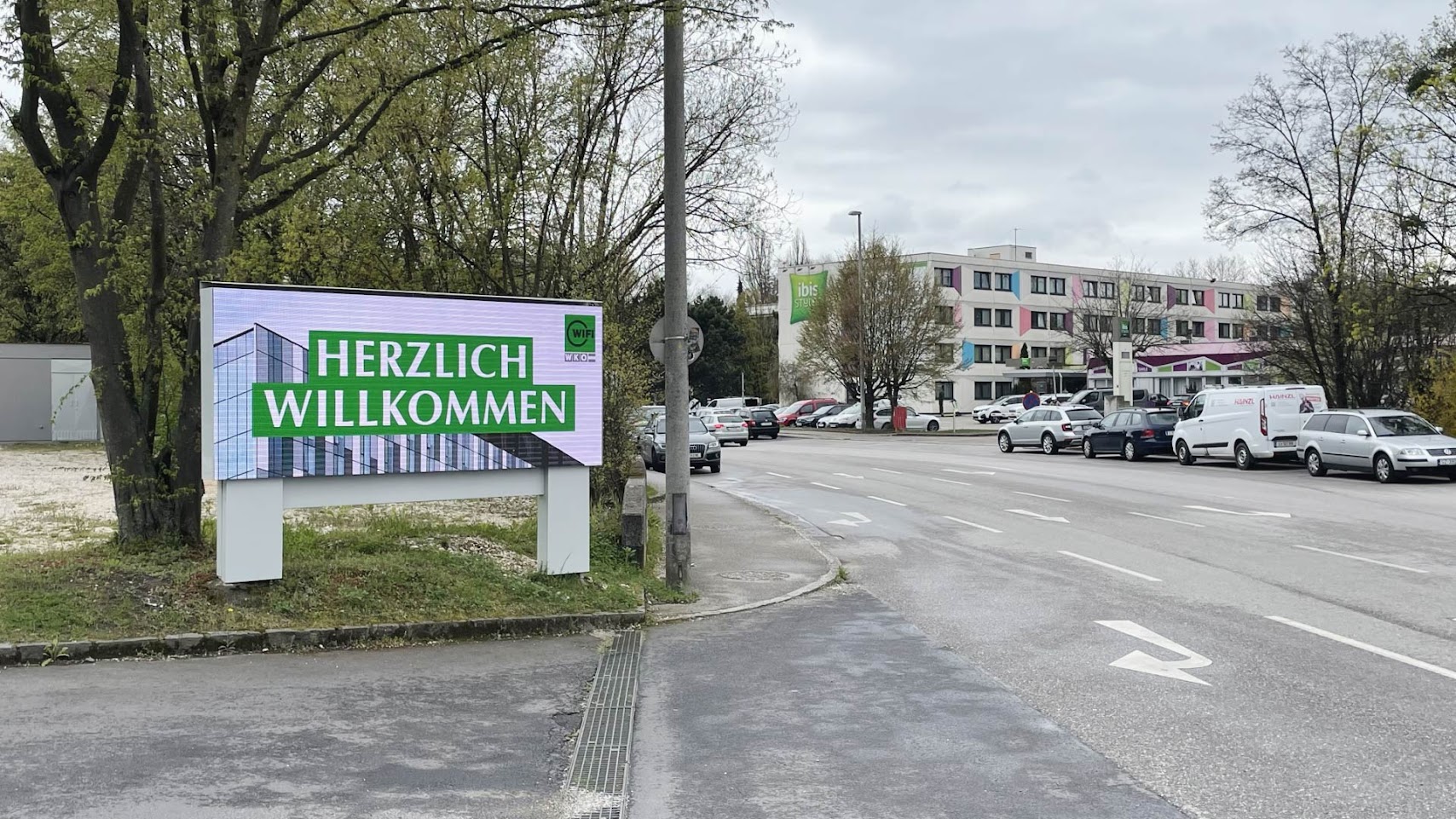 Your software for Digital out of Home advertising!
FRAMR. is our answer to everyone who is looking for a high quality software for DOOH advertising. Intuitive, flexible and cloud-based – our software combines entrepreneurial requirements to an all-round carefree package. With the flexible application options and the numerous modules, the software meets high user demands. There are no restrictions in terms of compatibility and cross-advertising is also possible.
FRAMR: The innovative solution for your business
As experts, we develop high quality digital signage solutions for b2b businesses. The possible applications range from advertising to customer interaction. In doing so, we pursue the goal of improving digital structures of companies and modernizing their image.
Your advantages with FRAMR:
✔ Years of experience
✔ Highest safety standards
✔ Innovative technology that promises quality
✔ GDPR compliant solutions
✔ Cost transparency
✔ Great service
✔ User-friendly applications
Contact us today to secure a no-obligation offer that fits your strategy. Our team of experts will provide you with helpful advice and support in the area of digitization.
Conclusion
Digital out of Home solutions are a target-oriented advertising format to improve the brand image and to gain more customers. Your company gains competitive advantages because only a few competitors use the strengths of DOOH solutions. You are flexible in content creation, your company's carbon footprint improves and the entire communication structures become more efficient.