FRAMR: Security-, network-, and hardware safety
In this article you will find all information about the security standards of our digital signage applications.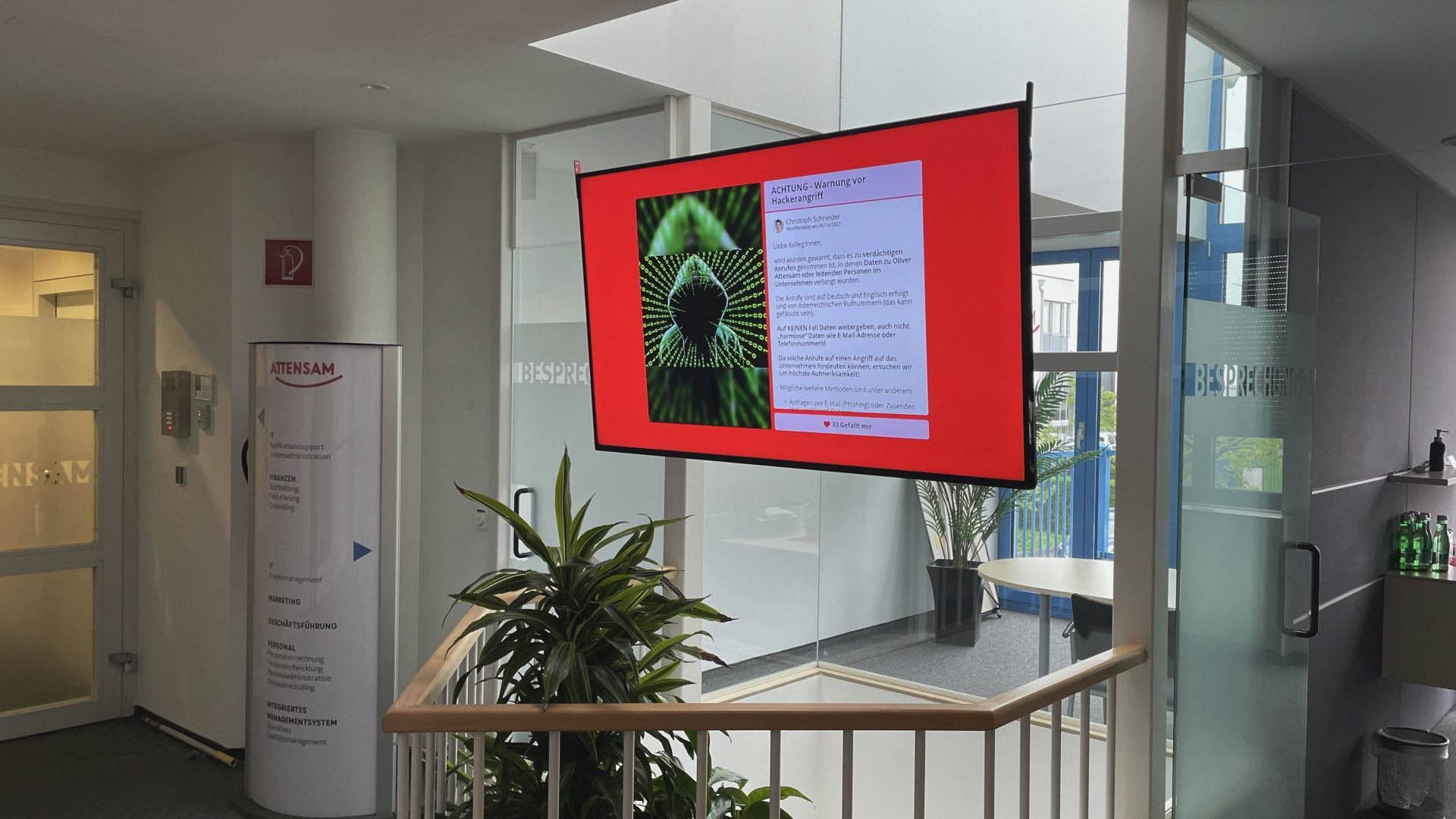 The requirements of digital signage applications reach from high resolution to flexibility in displaying content. Furthermore, aspects of safety play an important role as well. Among them, especially failure safety and protection of cyber attacks. Aspects which make businesses worry when using digital signage applications.
Our applications fulfill the highest safety standards. Furthermore, we took care of protecting software and hardware equally during development. This includes, for example, vandalism (hardware) or hacker attacks (software).
Everyday we do our best to hold up to high standards to avoid potential threads in the future. You don't have to be worried when using FRAMR because you can trust our applications!
Cloud based solutions ensure safe data storing
We manage and save content over a professional protected computing center. Access via unauthorized persons is thereby excluded. In addition, you can continue to play out your content even when internet problems occur. That results in additional advantages regarding flexibility and cost savings.
Updates? We take care of that!
Updates make sure that the application works flawless and improves regularly. Unfortunately, there is often no time left for such little tasks. But don't be worried! Manual updates won't be a hurdle for you because we take care of that. In general we will take care of all tasks that affect the function of our software.
Monitoring protects from hacker attacks
The cloud based management protects from hacker attacks and other cyber threats. Professional tools warn us as soon as determined data expects an attack. And our high performance safety software prevents cyber threats easily.
GDPR compliance for more transparency
Businesses don't want to risk warning letters. This is why they consider the GDPR when developing software. But our team aims for another goal as well: Transparency. We commit ourselves to the principles of the GDPR to provide you with insights into data processing. That guarantees you more transparency regarding our management and monitoring tasks.
The FRAMR security promise
✓ SSL encryption
✓ Additional security through password protection
✓ No unintentional program changes
✓ Third parties cannot access the application
✓ Fail-safe application
✓ Always up-to-date
✓ GDPR-compliant
✓ Protection against external influences
FAQ
Finally, we answer frequently asked questions about digital signage software.
FRAMR: The innovative solution for your business
As experts, we develop high quality digital signage solutions for b2b businesses. The possible applications range from advertising to customer interaction. In doing so, we pursue the goal of improving digital structures of companies and modernizing their image.
Your advantages with FRAMR:
✔ Years of experience
✔ Highest safety standards
✔ Innovative technology that promises quality
✔ GDPR compliant solutions
✔ Cost transparency
✔ Great service
✔ User-friendly applications
Contact us today to secure a no-obligation offer that fits your strategy. Our team of experts will provide you with helpful advice and support in the area of digitization.