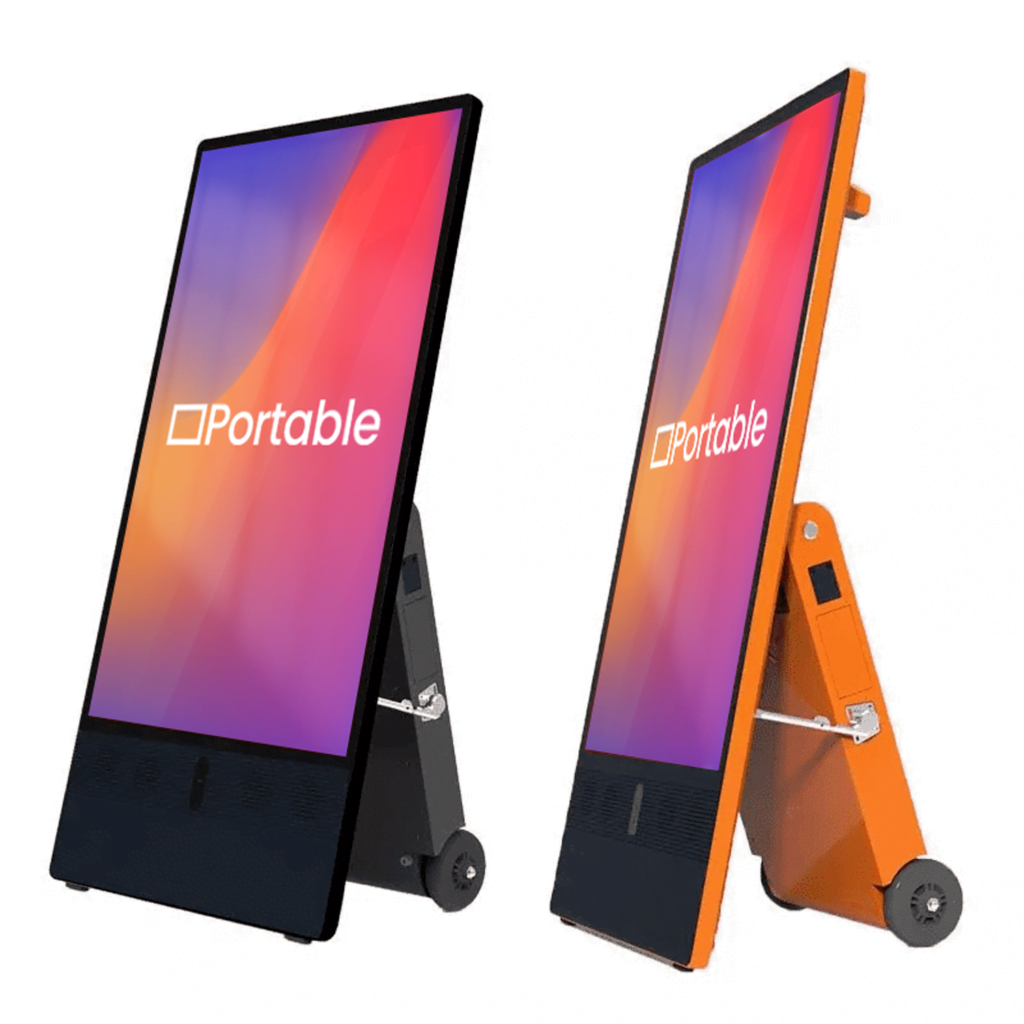 Digital signage is becoming increasingly popular in educational institutions such as museums, schools, libraries and universities. The applications improve the learning experience and enable easy as well as straightforward publishing of information. It also makes it easier for visitors to libraries and museums to navigate themselves. 
Announcements that are memorable
Use digital signage to announce upcoming school events, changes, happenings, job fairs, open houses and conferences, or to communicate news and the menu in the cafeteria. Your presentation options range from images to videos to RSS feeds for news – the right content for every audience! 
Learning with fun factor
Communicate your educational materials with engaging graphics and statistics to capture the attention of your students. Content is better remembered and the learning effect is increased.
Navigate your visitors with ease
Interactive maps played out through digital signage applications make it easy to navigate different educational facilities. For example, museum visitors can learn about historical events, and libraries offer the ability to search for specific book titles. Different hardware versions also allow flexible placement of the applications.  
Thanks to the user-friendly interface, visitors find it easy to interact with digital signage right from the start. Not to mention the visual enhancement of educational facilities and the positive effects on visitors. 
Surveys made easy!
Whether you want to get the opinions of your students or museum visitors, digital signage lends itself to both. Use a variety of design options and combine them with an interactive user interface to conduct individual surveys. 
Human communication at eye level
The focus doesn't always have to be on benefits, because friendly gestures also go down well. Both welcome messages and friendly messages leave a good impression and contribute to a pleasant atmosphere.
FAQ
You have questions regarding the application areas, costs and more? Following you will find the answers!
How much does digital signage cost?
Prices of digital signage vary and depend on the individual application areas. Click here and find out more about our prices, subscription models and additional services. 
What are the design options?
The design options of digital signage range from pictures and videos to audio, social media, RSS-feeds, weather information, PDFs and YouTube. Here you can find an exact listing of the FRAMR design options. 
What are other possible applications?
In summary, digital signage is suitable as an advertising and presentation medium as well as a source of information. But this does not describe in detail how your business can benefit from the applications. For this purpose, we have written an article on digital signage applications.
Is digital signage safe?
During development our team has considered highest quality standards and therefore promises a safe software which is protected from external influences. In our article "digital signage safety" we dive further into this topic.
What does the practical execution of digital signage look like?
Feel free to check out our use cases to get a first impression of the practical execution of digital signage applications. 
FRAMR: The innovative solution for your business
As experts, we develop high quality digital signage solutions for b2b businesses. The possible applications range from advertising to customer interaction. In doing so, we pursue the goal of improving digital structures of companies and modernizing their image. 
Your advantages with FRAMR:
✔ Years of experience
✔ Highest safety standards
✔ Innovative technology that promises quality
✔ GDPR compliant solutions
✔ Cost transparency
✔ Great service
✔ User-friendly applications
Contact us today to secure a no-obligation offer that fits your strategy. Our team of experts will provide you with helpful advice and support in the area of digitization.