Use Case – Hollywood megaplex
ENTERTAINMENT & CINEMA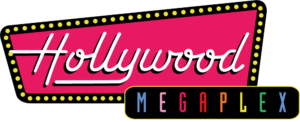 The Hollywood Megaplex has welcomed over 38 million cineastes across Austria since 1995. The IMAX cinema at Hollywood Megaplex PlusCity in Pasching, opened in July 2016, is the largest in Austria. Hollywood Megaplex is the only Austrian member in the Giant Screen Cinema Association, it was the first cinema in Austria to bring 3D to the big screen. Hollywood Megaplex PlusCity was also able to convince experts with its groundbreaking and globally exemplary new building, leaving well-known competitors behind.
PANORAMA

LED WALLS
We operate 13 trapezoidal LED walls with one FRAMR. Player Panorama. It combines all these segments into one gigantic screen that is distributed across the entire interior facade. This allows content to be played on them effortlessly, both individually and across the entire building.
PANORAMA

POPCORN BAR DISPLAYS
The current snack and beverage selection is also displayed at all popcorn bars by our product FRAMR. Player Panorama. All sujets are planned in advance inside the FRAMR. Cockpit and played on location in a time-controlled manner. For special promotions, each of 4 connected screens can also display overlapping – and thus very impressive – content.
PRO

PORTRAIT POS DISPLAYS
Above the box office, 7 portrait displays always show the current schedule of the movie halls. A plugin specifically developed for the customer automatically checks the data source for changes and displays the new information in the customer's corporate identity.
PRO

LANDSCAPE CINEMA ENTRANCE DISPLAYS
For each theater entrance, a FRAMR.Player Pro displays information about the planned movie screening. Again, all data is automatically obtained from the data source and displayed including trailer video.
PRO

ADVERTISEMENT DISPLAYS
23 FRAMR.Player Pro entertain visitors with the latest trailers, animated movie posters and special information about the Hollywood Megaplex.