In this article, we'll look at how digital signage helps with employee communications.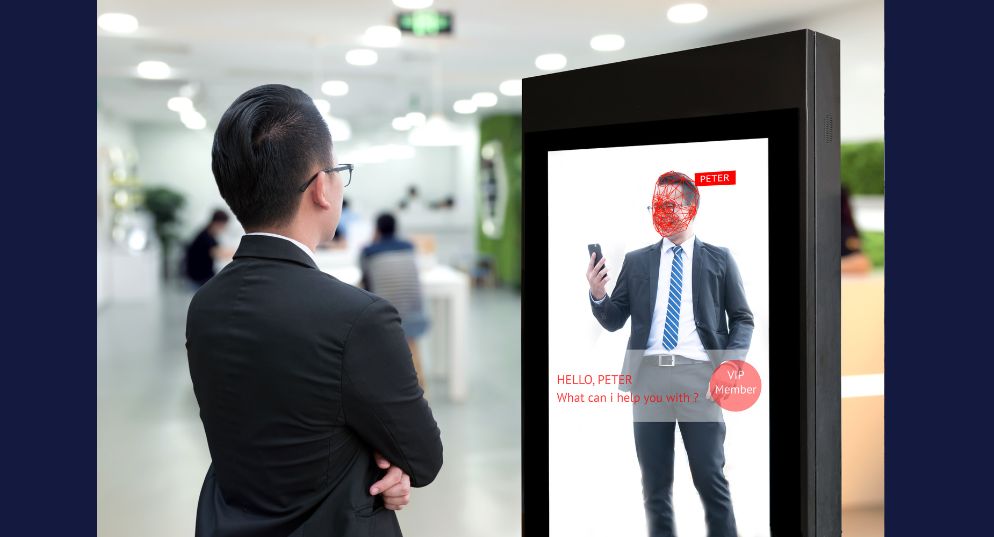 Modernize employee communication
Digital, modern working places belong to the factors which positively impact employer attractivity. This does not necessarily have to do with optical aspects, although that does matter too. In fact, it's more about digital ways of communication and their interaction possibilities.
Digital signage is one of those ways of communication and promises advantages in employee exchange. This includes presentations, meetings or the internal dialogue in general. Communication becomes more transparent and employees get access to real time information (e. g. meeting delays or changes in stock).
With digital signage your business takes advantage of an innovative communication medium which creates space for new ideas as well. Furthermore, information can be communicated centralized and optically more appealing.
But even outside of corporate space communication is much easier. Examples: Digital display boards can coordinate truck drivers to the right loading area. And driver's information ensures a better overview on business parking spots.
Ideas for using digital signage for employee communication
✔ Information on product and inventory levels
✔ Central point of contact for employees (e. g. navigation)
✔ Presentation medium
✔ Signpost for external employees
✔ Exchange of information regarding schedule changes
FAQ
You have questions regarding the application areas, costs and more? Following you will find the answers!
How much does digital signage cost?
Prices of digital signage vary and depend on the individual application areas. Click here and find out more about our prices, subscription models and additional services.
What are the design options?
The design options of digital signage range from pictures and videos to audio, social media, RSS-feeds, weather information, PDFs and YouTube. Here you can find an exact listing of the FRAMR design options.
What are other possible applications?
In summary, digital signage is suitable as an advertising and presentation medium as well as a source of information. But this does not describe in detail how your business can benefit from the applications. For this purpose, we have written an article on digital signage applications.
Is digital signage safe?
During development our team has considered highest quality standards and therefore promises a safe software which is protected from external influences. In our article "digital signage safety" we dive further into this topic.
What does the practical execution of digital signage look like?
Feel free to check out our use cases to get a first impression of the practical execution of digital signage applications.
FRAMR: The innovative solution for your business
As experts, we develop high quality digital signage solutions for b2b businesses. The possible applications range from advertising to customer interaction. In doing so, we pursue the goal of improving digital structures of companies and modernizing their image.
Your advantages with FRAMR:
✔ Years of experience
✔ Highest safety standards
✔ Innovative technology that promises quality
✔ GDPR compliant solutions
✔ Cost transparency
✔ Great service
✔ User-friendly applications
Contact us today to secure a no-obligation offer that fits your strategy. Our team of experts will provide you with helpful advice and support in the area of digitization.