THE SCALABILITY OF
FRAMR. SIGNAGE
How scalable is digital signage? And to what extent can it grow with the company? In this article we provide the answers!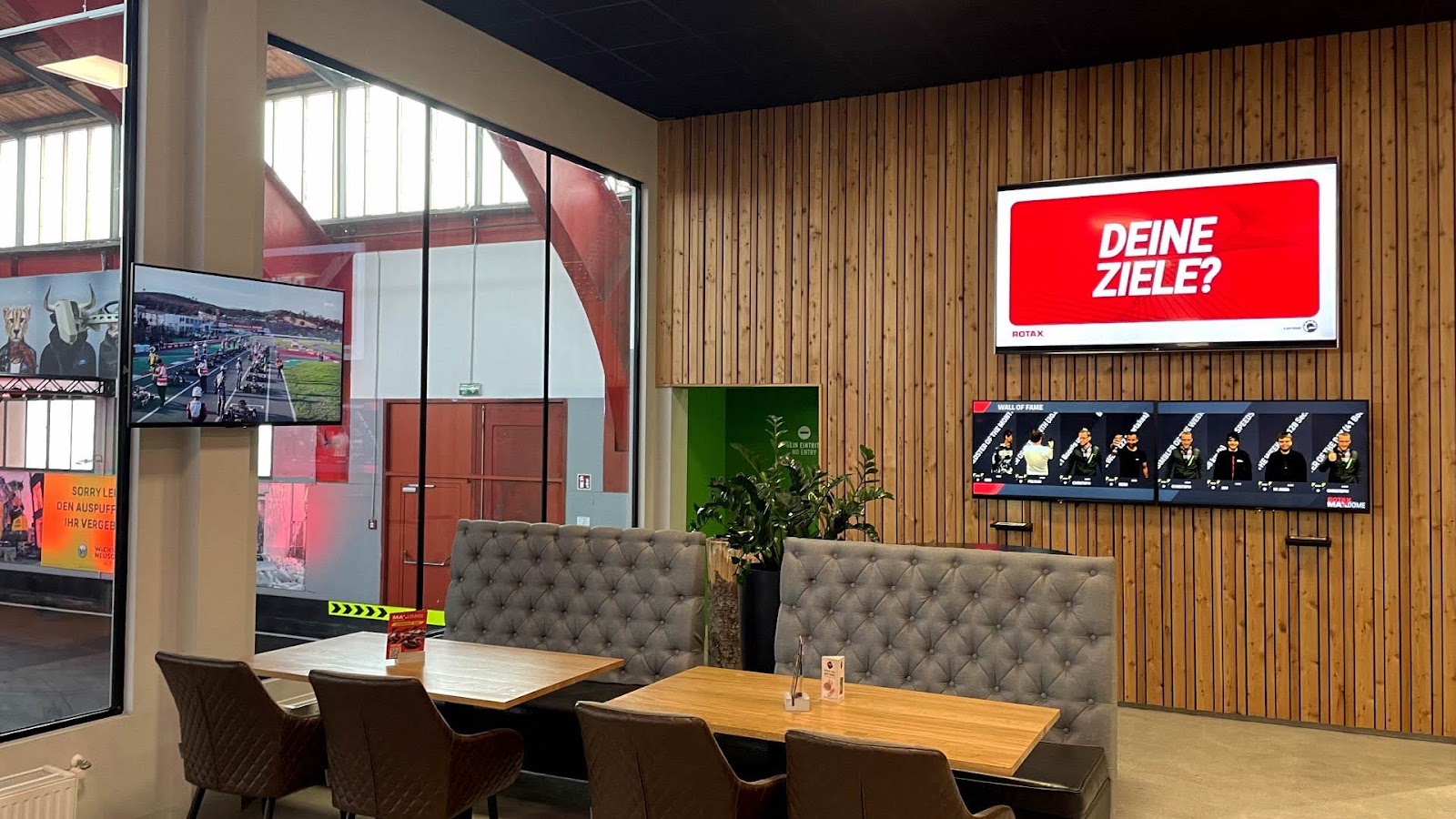 Due to digitalization, companies are growing faster than ever before. This is because it is easier to automate processes and address a cross-regional target group. There are also various ways to make existing processes more efficient.
The connection between digitization and company growth is also confirmed by a Microsoft study – which states that companies that have taken steps toward digitization at an early stage grow the fastest.
Software is also indispensable for successful growth. There are solutions for every industry that promise greater efficiency and automate business processes. But apart from that, it is also important that software meets increasing requirements and is scalable.
In the following, we address the scalability of digital signage solutions. We explain how our software solution, FRAMR. Signage, deals with increasing requirements and supports companies in the long term with digitalization.
What does scalability mean in the context of digital signage?
Scalability means that an application ensures the same functionality or benefits as requirements increase. In the context of software, scalability refers to being able to handle an increasing number of users or demand without losing performance or limiting functionality.
Example: let's say you have a small business and want to digitize your advertising. To achieve this goal, you invest in digital signage software. To implement it, you want to set up three displays to better target potential customers. After a sustained period of growth, your company expands and relocates. You want to set up nine displays instead of three. Also, the scope expands – not just advertising is the focus, but also employee communication and real-time interaction through terminals. A scalable system easily meets these requirements and promises straightforward implementation.

Scalability of FRAMR. Signage
Software requirements increase as companies expand. This is because there is an increased demand in terms of application scenarios or the amount of data consumed. Often the team also grows and it must be ensured that several people use the same software at the same time.
Digital signage solutions are no exception. As shown in the example, the areas of use may expand and thus the demand for certain functions also increases. Good software must also be able to play out content across multiple monitors at the same time.
-> As demands increase and growth continues, FRAMR. solutions provide consistent performance. Let's take a detailed look at scalability and how your business can benefit from it.
Displays
Whether monitor, LED or audio – the FRAMR. Players are designed for versatile use. As your needs grow, you can add another player to the application at any time, allowing you to play on more displays.
Data volume
More displays also means more queries at the same time. Accordingly, solutions are required that can handle high data volumes to ensure trouble-free operation. Since FRAMR. Signage runs on a cloud and offers maximum performance standards, even the simultaneous operation of ten displays is no problem.
Application areas
Digital signage promises cross-industry application for various fields of use. You can open up further areas of application at any time, be it in employee communication or in addressing customers. In doing so, you can expand and automate various company processes and areas more efficiently.
Design possibilities
Let's say you want to digitize your company's advertising and reach more potential customers with a combination of images and videos. However, in order to exploit additional advantages in addressing target groups, gamification elements and an interactive experience are also useful. FRAMR. Signage works for all of these application scenarios. And with the sensor-based technology of our players, you can also design the target group approach flexibly.
-> Learn more about FRAMR. modules and how you can use digital signage.
Security and support
Regardless of the amount of data retrieved, FRAMR. Signage offers the highest security standards. Your data is safe, and we also take care of updates and monitoring to identify cyber-attacks as well as other threats. It doesn't matter if you have been using digital signage for a short time or if your company is in the growth phase. You can read more about the security standards of our software here.
Continuous operation
FRAMR. Signage is designed for 24h/continuous operation. Your company benefits from more performance at constant costs as well as from a time-flexible target group approach.
Team processing
FRAMR.'s cloud-based service enables decentralized editing of your content. It is possible for several people to use the software and create content at the same time. This saves your company time and makes it more flexible.
Cost
Our team is aware of the requirements for FRAMR. grow together with the company. Accordingly, we offer our customers advantageous subscription prices that promise financial benefits for additional functions.
Conclusion
FRAMR. Signage grows together with your business. Our in-house digital signage solution is designed for sustainable business growth and offers you more power at fair prices as your needs grow.
FRAMR: The innovative solution for your business
As experts, we develop high quality digital signage solutions for b2b businesses. The possible applications range from advertising to customer interaction. In doing so, we pursue the goal of improving digital structures of companies and modernizing their image.
Your advantages with FRAMR:
✔ Years of experience
✔ Highest safety standards
✔ Innovative technology that promises quality
✔ GDPR compliant solutions
✔ Cost transparency
✔ Great service
✔ User-friendly applications
Contact us today to secure a no-obligation offer that fits your strategy. Our team of experts will provide you with helpful advice and support in the area of digitization.