GREEN SIGNAGE:
TECHNOLOGY AS A PATH TO MORE SUSTAINABILITY
We list all the important aspects related to green signage and what companies need to do to use digital signage sustainably.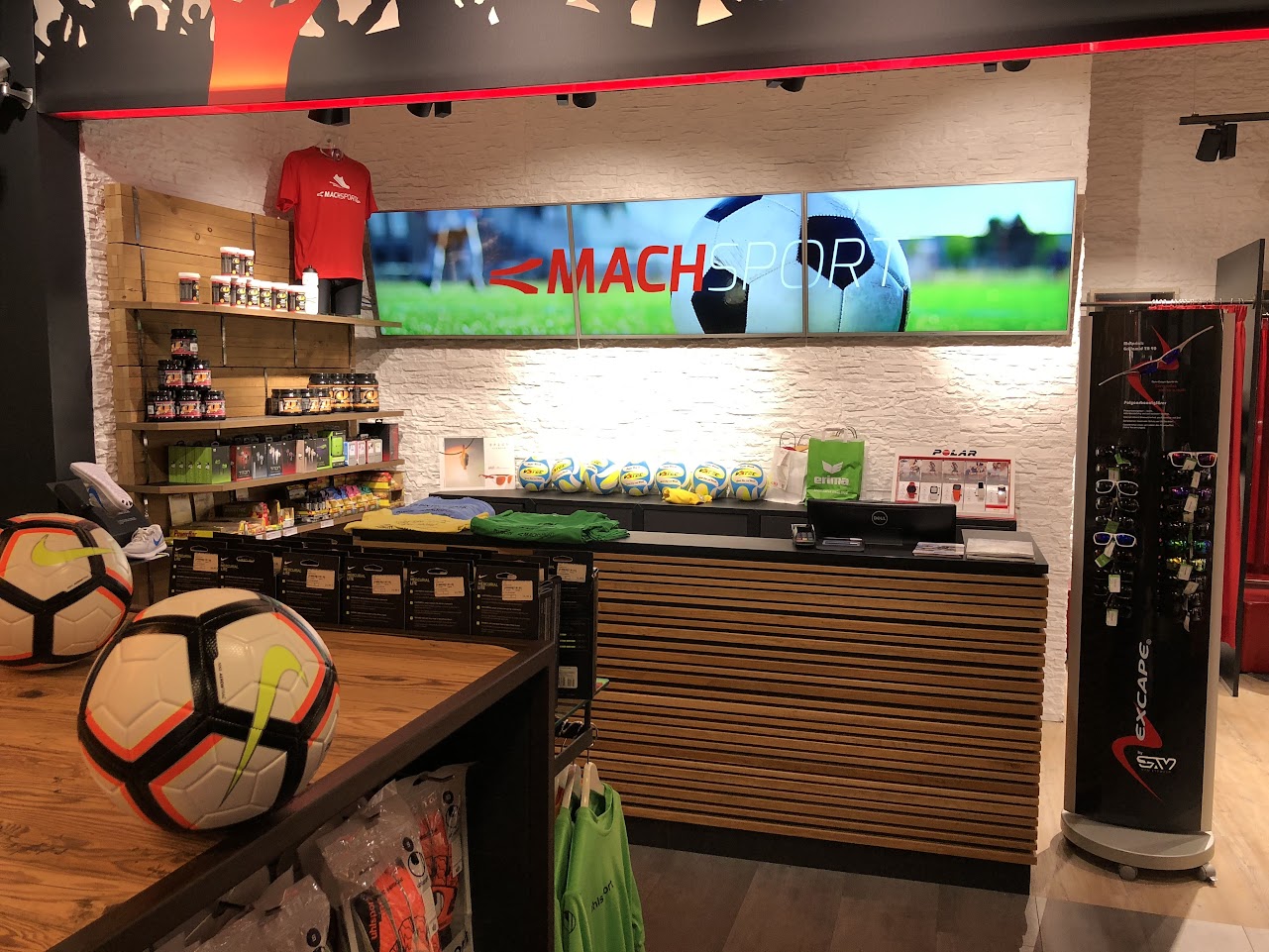 In the past years, a change in thinking has taken place. Not only in society, but also in entrepreneurship. The importance of social aspects and sustainability has increased significantly. The latter is also becoming increasingly important in technology – it is no longer just about productivity and efficiency, but also about environmental aspects and saving resources.
Digital signage meets these requirements and convinces not only with its technical advantages but also with high environmental standards. In the following, we will look at why digital signage is a target-oriented technology for sustainable work processes and how the decisions of companies and legislators ensure resource-saving implementation.
How sustainable is digital signage?
First, let's take a look at the sustainability of digital signage applications. Generally speaking, technologies are becoming more and more environmentally friendly and manufacturers have also recognized that companies are changing their priorities. In addition to good performance, they are also seeking durability in products and resource-saving work processes. Accordingly, digital signage application providers are also aiming to develop sustainable technologies.
Lifespan
Digital signage is not an application that already needs to be replaced or exchanged after a few years. The software is safe from failure and the high-quality processed hardware promises longevity. Although it can never be ruled out that a display will break, this is rather rarely the case. Even outdoor steles are safe from environmental influences and vandalism.
Not all companies use digital signage for continuous usage, which is why the load on displays is not very high. However, this does not mean that continuous usage leads to difficulties, because the applications are made for high loads. In both cases, digital signage promises long-lasting and sustainable use.
And should a display fail, there is still maintenance and repair. Repairing hardware presents no difficulties and is a routine task for technicians. This shows a clear advantage over alternatives to digital signage applications in terms of sustainability. A good example is advertising: posters or flyers have to be disposed of after use, but with digital signage you can just change the content.
Production costs
Since we are already talking about posters or flyers: The production effort for digital signage is low in comparison. Two components are required for use, namely software and hardware. The software does not require any components and the hardware consists of displays for usage and players for the software configuration. This results in lower production costs compared to traditional advertising methods. Flyers and posters are printed in high amounts and then disposed of. That is inefficient and not environmentally friendly.
But the production effort is not only lower compared to advertising methods. Digitizing menus or providing information about upcoming events also saves resources.
Modern technology
The FRAMR. team is currently converting its product range to ARM-based CPUs / GPUs, which (in addition to cost reduction) have significantly lower energy consumption in comparison to Intel / AMD-based hardware during operation. Most of our players are also fanless because the waste heat is correspondingly low due to the player and CPU architecture.
Resource consumption
When it comes to power consumption, cloud-based solutions are often criticized. But cloud computing is actually better for the environment than on-premise hosting and also promises greater efficiency.
Cloud computing promises a better infrastructure because content and functions can be accessed more quickly and less wattage needs to be accessed. Cloud-based solutions are also focused on efficient energy use and therefore regulate the temperatures of their servers better.
An interesting finding about the power consumption of a cloud: the Lawrence Berkeley National Laboratory found in a case study that energy consumption drops by up to 87% when business software runs via a cloud. Sure, depending on the application and the cloud, power consumption varies, but at its core, cloud-based solutions require less power than the on-premise server.
Companies also have a responsibility
The sustainable features of digital signage are not enough to make the technology resource-efficient. After all, it also depends on how businesses use the applications. Here we recommend the following measures to save electricity when using digital signage:
Switch off displays
Some companies use digital signage 24 hours a day. This flexibility gives advantages in communication but it is not equally useful for every business. At night, it's better to turn off applications to save power. It is also possible to turn off some displays during the day, for example, if they are placed in inconvenient locations.
Dimming displays
Darkening monitors saves power and offers an alternative to turning them off completely. This has no disadvantages for targeting, as the content is still visible. And don't worry about darkening either – with good room lighting, there are no difficulties and the content remains clearly visible.
Dark content
Dark content consumes less power because the LEDs are not active. Doing without bright / white content is not a suitable solution for every business but it is definitely an alternative. However, it should be mentioned that this variant probably saves the least amount of electricity.
Recycling
The recycling process is not completely transferable to digital signage displays, but there is the possibility of reuse. Very bright displays lose some of their brightness over the years, these can then be operated in areas with little ambient light for further years without any problems.
But the processing of certain components and parts is also a possible solution. The recycling process is not completely transferable to digital signage displays, but there is the possibility of reuse. According to a study by the Fraunhofer Institute, valuable raw materials can be recovered from display devices. The goal is to both reduce strategic dependence on raw material imports and avoid the environmental impact of disposing of the devices.
This approach also assists in reducing current hurdles to capturing end-of-life display devices. This refers to parts or components that are no longer available or manufactured.
Buying high-quality products
When buying digital signage, companies ideally make sure that they purchase durable hardware. Low-cost suppliers from China or consumer displays from electronics retailers offer nowhere near the durability of professional displays (e.g. Sanyo).
Can legislative changes ensure more sustainability?
In the context of digital signage, it is difficult to legislate for resource conservation. But in general, there are several ways to ensure more sustainability in technology beyond the legal route.
Introduce certificates
Certifications should be viewed critically because large companies use them for a lot of greenwashing. Positive changes are therefore only possible if the requirements change and the legislator sets higher quality standards. A certificate should not serve the image, but be an objective, qualitative proof for environmentally friendly technology and work processes. This is the only way to increase their value again and provide the end customer with more transparency. Certificates should ideally be available to companies of all sizes so that there is no distortion of competition.
Repair instead of throwaway society
Disposing of displays harms the environment. Repairs, on the other hand, ensure longevity, which also reduces the environmental impact. An obligation to repair is less effective because displays may break down and can no longer be repaired – but the legislator has the option of making companies responsible if they throw away their displays directly and do not carry out the repair.
Avoid greenwashing
The already mentioned greenwashing has become more relevant in the past years. It's a negative trend as companies boast about supposedly environmentally friendly ways of working. Digital signage offers a sustainable solution for businesses, but this should not be allowed to mislead them into positioning themselves as environmentally conscious when, in the overall scheme of things, their work processes do not conserve resources. "Green" can only be called by those who manufacture, distribute or use sustainable technologies.
Create transparency
Digital signage applications from FRAMR. promise both durability and high quality standards. However, there are also providers who do not use high-quality displays and thus promise less performance, but also ensure a poorer environmental balance. Customers should therefore be able to see where the displays come from or how efficient they are. More transparency ensures that sustainable and fairly produced applications have a stronger presence. And in terms of environmental protection, that's a good thing.
Promoting knowledge
Bans and sanctions alleviate the symptoms, but don't address the root causes. Transparency and knowledge promotion are essential to achieving sustainable goals. Whether it's training, education programs or transparency obligations for companies, legislators ideally focus on education rather than sanctions because the impact achieved is greatest. Knowledge is passed on through trusted entities and thus awareness develops equally among all stakeholders involved in the process.
How digital signage supports sustainable goals
Apart from the resource-saving advantages, digital signage also supports the implementation of sustainable goals. Advertising campaigns are paperless and no printed flyers or posters are necessary. In addition, there is less space available for the content on posters or flyers, which further increases the printing effort.
In gastronomy, at least in small cafés or snack bars, digital signage also largely replaces menus. Image films or digital information material also reduce the amount of printing required for advertising materials at trade fairs.
It is not possible to replace all business processes with digital signage. But that is not the goal either. Rather, it is about discovering sustainable alternatives and using them. Digital signage offers a good foundation for this and thus reduces power consumption in the business.
Depending on the size of the company and its goals, digital signage also reduces the amount of used paper. An example of this are interactive terminals with digital raffles. Normally, visitors or customers fill out a card and with that they participate in a raffle. However, with digital signage the entry is made via the touchscreen and completely digitally.
In the future, there will be further advances in connection with digital signage. The applications started as advertising boards and information terminals, but now they offer many possible applications. In terms of security, there are no more gaps and the design options are flexible. Digital signage is also developing more and more in terms of sustainable aspects and helps companies to design work processes in a more environmentally friendly way.
Conclusion
Digital signage is, when used correctly, an environmentally friendly technology that offers a wide range of benefits. Provided one of the company's goals is to implement sustainable work processes, digital signage offers a good solution regardless of the industry. However, additional actions and measures by buyers and legislators are required to ensure maximum environmental standards.
FRAMR: The innovative solution for your business
As experts, we develop high quality digital signage solutions for b2b businesses. The possible applications range from advertising to customer interaction. In doing so, we pursue the goal of improving digital structures of companies and modernizing their image.
Your advantages with FRAMR:
✔ Years of experience
✔ Highest safety standards
✔ Innovative technology that promises quality
✔ GDPR compliant solutions
✔ Cost transparency
✔ Great service
✔ User-friendly applications
Contact us today to secure a no-obligation offer that fits your strategy. Our team of experts will provide you with helpful advice and support in the area of digitization.