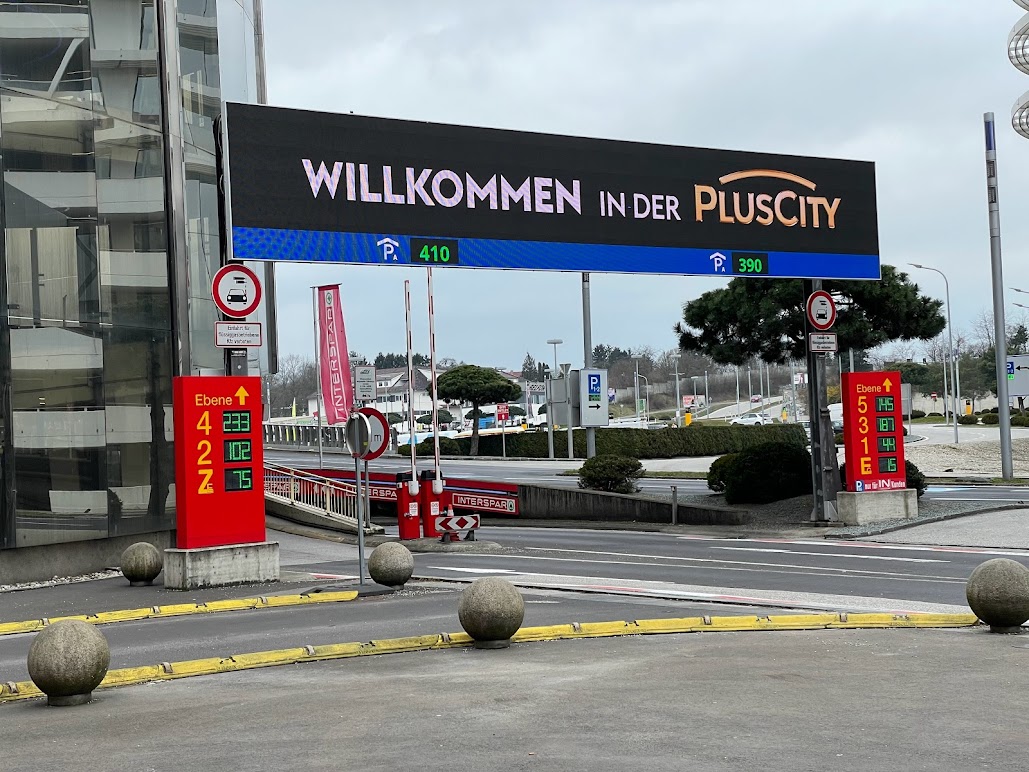 You want to guide visitors safely through a building and provide them with clear navigation? Your business needs 24-hour outdoor use with various design options and voice renditions? The applications should be intuitive and easy to understand? Then be sure to take a look at FRAMR's digital signposts.
Our applications promise easy navigation and ensure that every customer or guest stays oriented. In addition to that, digital wayfinding signs immediately catch the eye and leave a good impression when greeting at the entrance. Eyecatcher features also offer the opportunity to market products and promote current events.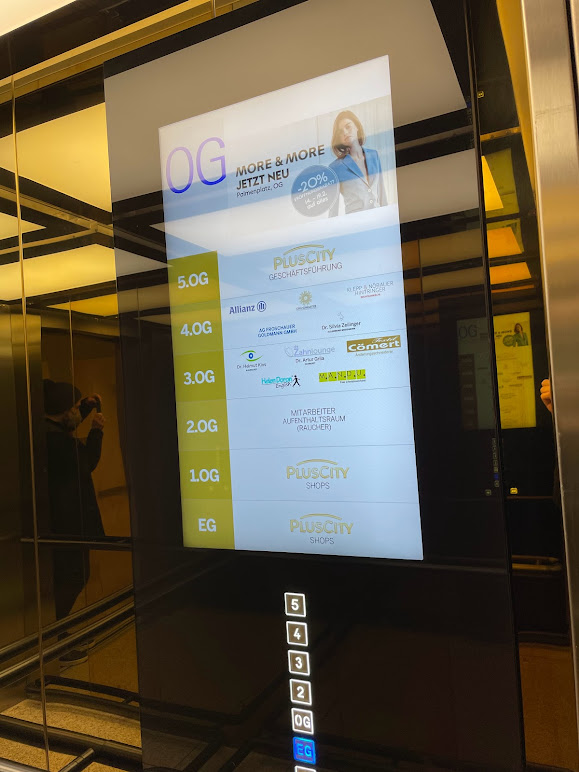 The various hardware options fit any architecture and the design options promise interactive as well as accessible 3D designs in your corporate identity. Depending on your preferences, digital signage can be discreet and simple but also shrill and attention grabbing. That's what digital signage is all about: Flexibility.
FAQ
You have questions regarding the application areas, costs and more? Following you will find the answers!
How much does digital signage cost?
Prices of digital signage vary and depend on the individual application areas. Click here and find out more about our prices, subscription models and additional services.
What are the design options?
The design options of digital signage range from pictures and videos to audio, social media, RSS-feeds, weather information, PDFs and YouTube. Here you can find an exact listing of the FRAMR design options.
What are other possible applications?
In summary, digital signage is suitable as an advertising and presentation medium as well as a source of information. But this does not describe in detail how your business can benefit from the applications. For this purpose, we have written an article on digital signage applications.
Is digital signage safe?
During development our team has considered highest quality standards and therefore promises a safe software which is protected from external influences. In our article "digital signage safety" we dive further into this topic.
What does the practical execution of digital signage look like?
Feel free to check out our use cases to get a first impression of the practical execution of digital signage applications.
FRAMR: The innovative solution for your business
As experts, we develop high quality digital signage solutions for b2b businesses. The possible applications range from advertising to customer interaction. In doing so, we pursue the goal of improving digital structures of companies and modernizing their image.
Your advantages with FRAMR:
✔ Years of experience
✔ Highest safety standards
✔ Innovative technology that promises quality
✔ GDPR compliant solutions
✔ Cost transparency
✔ Great service
✔ User-friendly applications
Contact us today to secure a no-obligation offer that fits your strategy. Our team of experts will provide you with helpful advice and support in the area of digitization.