DIGITAL POSTERS: ADVERTISING THAT REMAINS IN PEOPLE'S MINDS
Digital billboards take your marketing to the next level. From discreet advertising to fancy eye-catchers, digital signage displays grab every eye. Dive into the world of diverse design possibilities and convince your target group with appealing advertising.
In the following we present the advantages of digital posters, we also show examples of our customers and go into detail about the different areas of application.
The advantages of digital posters
Modern brand image

Flexible customization

Design options

Improved customer communication

Cost savings

Sustainability

More attention from your target audience
Modern brand image
Old-fashioned posters and customer stoppers are a thing of the past. Digital posters showcase your company perfectly and emphasize its modern image. Compared to classic print designs, digital posters stay in the minds of your target group better and fit harmoniously into the corporate identity of your company.
Flexible customization
The next advertising campaign is coming up and you don't want to waste any time? No problem with digital posters! Create or change designs in real time and present them in different variants. Your company saves the time needed for a new print design and can go through different test phases in advertising. In other words, if you realize that a particular ad isn't working, you can easily adjust it – you can't do that with print without incurring additional costs.
Design options
Images, videos, RSS feeds, social media feeds, TikTok videos and more. The design options with digital signage will wow your target audience! The countdown module creates excitement and audio streams allow you to speak directly to them. With color diversity, you can create designs in your corporate identity or even try something new.
Improved customer communication
With digital posters, your company establishes efficient communication structures. Offers and novelties are presented "on-point" and are more effective overall. As a result, it is also easier to present products with stunning advertising messages (see the penultimate image in the "Examples from our customers" section).
Cost savings
An investment in digital posters promises you financial benefits in the long run. Print designs create new costs with each job, which are a permanent burden on businesses. Digital posters help with cost savings in that anyone on the team can easily make changes to the design. It is also possible for several people to interact with the software at the same time.
Sustainability
Digital posters are made for continuous operation. High-quality displays in particular will last for years if properly maintained. Compared to posters, flyers or other print advertising, there is no paper waste. FRAMR. solutions are also energy-saving and therefore environmentally friendly.
However, this comparison does not yet include the logistical effort involved in sending out printed media. Each package delivery causes an average of 600 grams of CO2 emissions. For digital signage applications, this consumption occurs only once, namely at the time of purchase.
More attention from your target group
Digital posters catch the eye more quickly because they are visually more appealing and usually also larger than print advertising. As a result, your company gains more attention, which in turn promises advantages in the acquisition of new customers.
The different design options at a glance
Digital signage solutions from FRAMR. offer you a wide range of design options for digital posters. We present you our best design options:
✓ Images
✓ Videos
✓ Individual layouts
✓ Text
✓ Various colors
✓ Audio
✓ Embedded playlists
✓ Social media (e.g., Facebook and TikTok)
✓ Calendar
✓ Countdown
✓ PDF
✓ RSS feeds
✓ Websites
The design options are flexible to implement. You can try different approaches to create digital posters. Feel free to try it out and use the free trial version of FRAMR.
Digital posters: Examples from our customers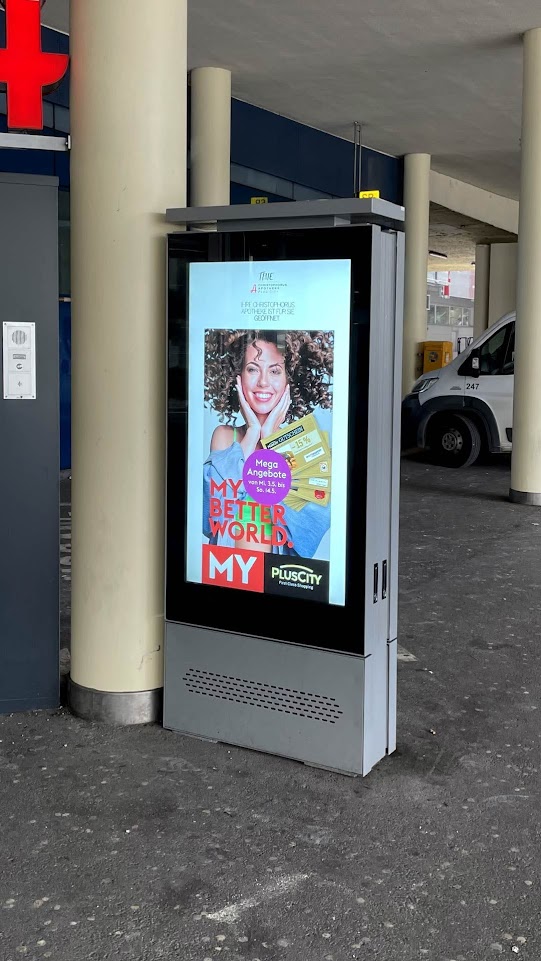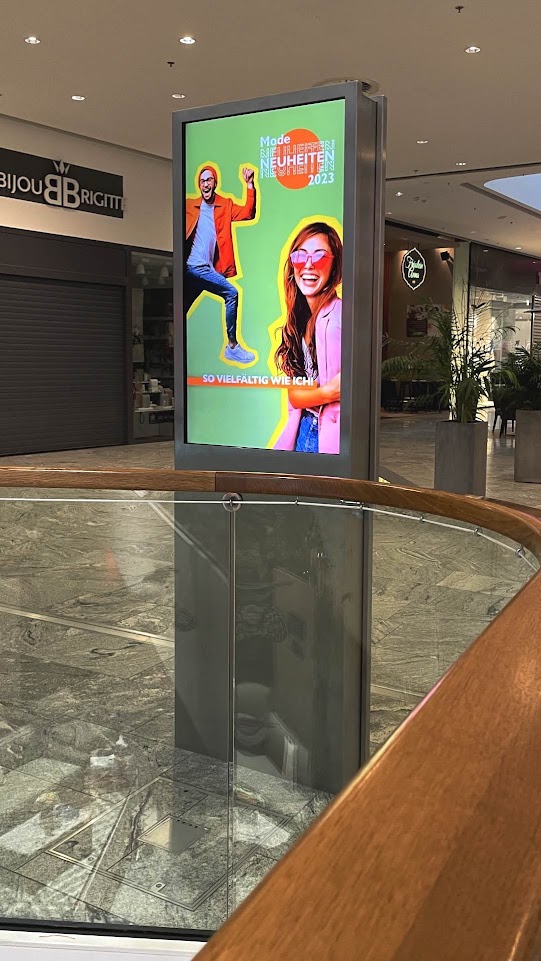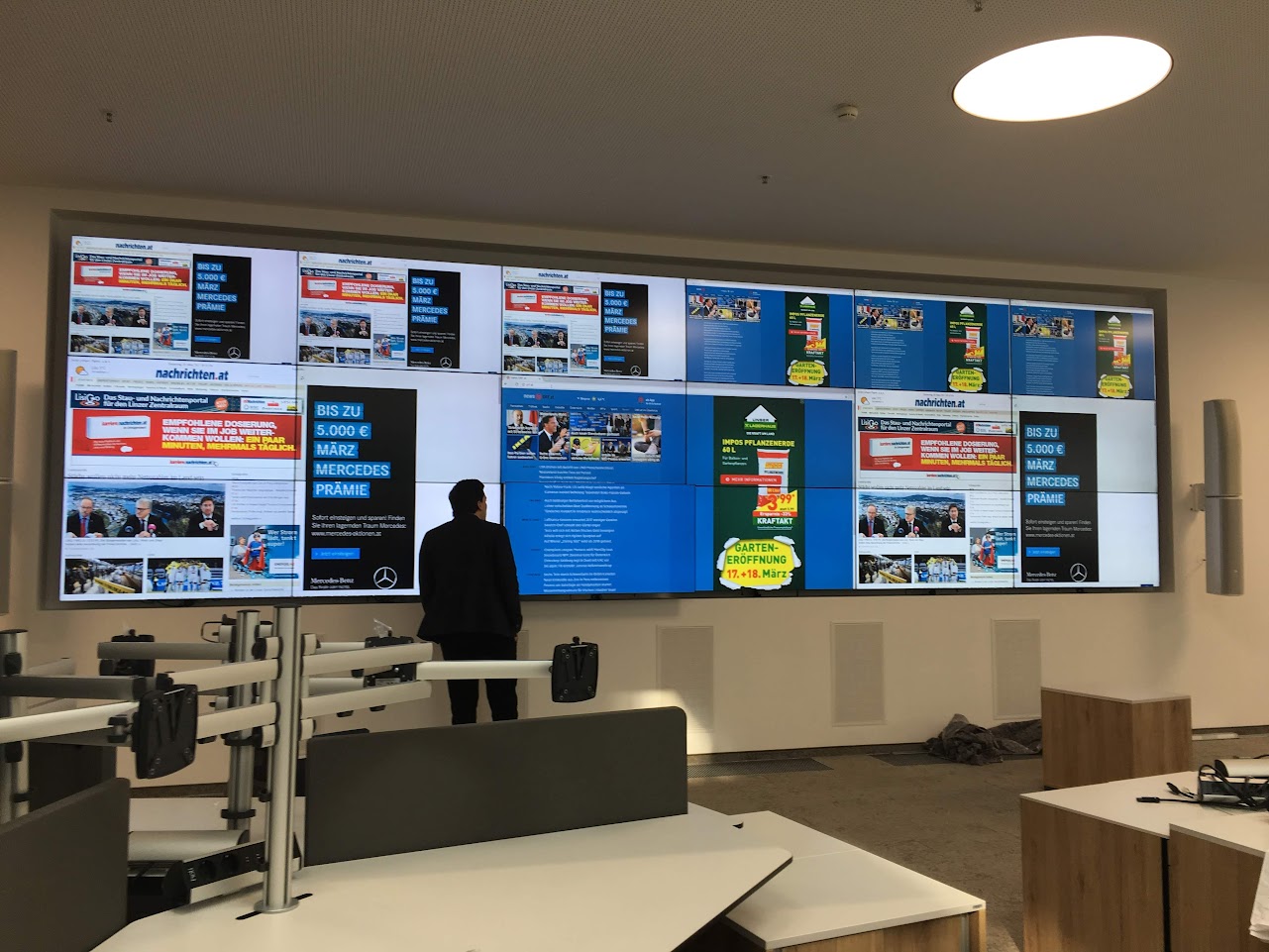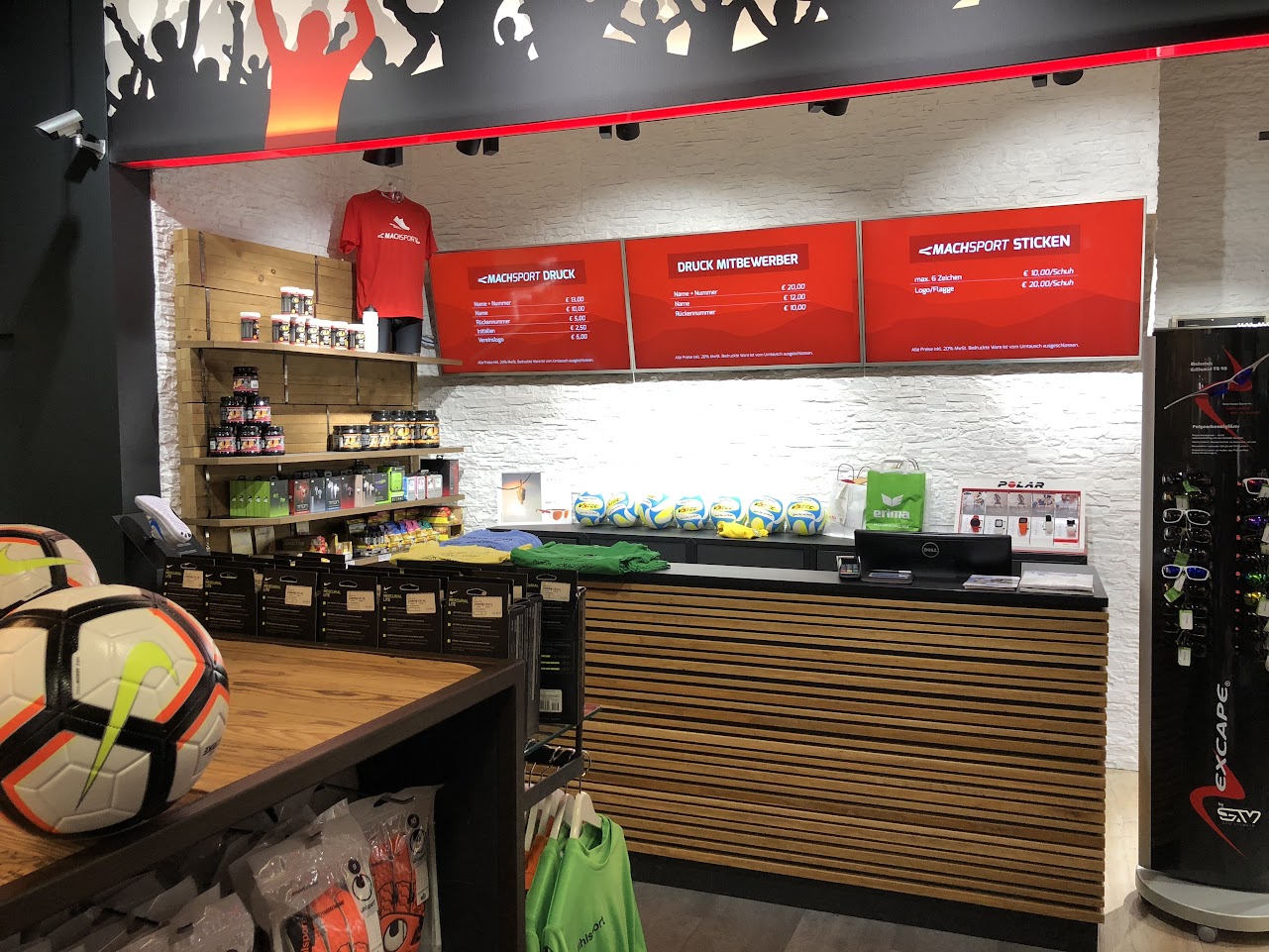 Take a look at our showroom. This will give you more insight into the practical implementation of digital posters.
Conclusion
Digital posters leave a lasting impression on your target audience and promise competitive advantages. With different design options, you're flexible and create digital posters the way you want.
FRAMR: The innovative solution for your business
As experts, we develop high quality digital signage solutions for b2b businesses. The possible applications range from advertising to customer interaction. In doing so, we pursue the goal of improving digital structures of companies and modernizing their image.
Your advantages with FRAMR:
✔ Years of experience
✔ Highest safety standards
✔ Innovative technology that promises quality
✔ GDPR compliant solutions
✔ Cost transparency
✔ Great service
✔ User-friendly applications
Contact us today to secure a no-obligation offer that fits your strategy. Our team of experts will provide you with helpful advice and support in the area of digitization.