10 stunning ideas for gamification in marketing + examples
https://framr.tv/wp-content/uploads/2023/01/what-is-gamification-framr.jpeg
779
537
Lukas Aumair
https://framr.tv/wp-content/litespeed/avatar/62fcf7db10a5007c0f9bcf7bee453b6b.jpg?ver=1695569746
10 stunning ideas for gamification in marketing + examples
10 STUNNING IDEAS FOR GAMIFICATION IN MARKETING + EXAMPLES
Gamification improves the interaction with your target audience and generates more leads. We present 10 stunning ideas + examples.
Table of contents
The most important in summary
Gamification describes the playful interaction between users and applications
Software as a service ensures an easy design of playfully-interactive methods in marketing
Gamification does not only support lead generation but also increases quality of leads and improves communication with your target audience
Gamification in marketing: Interactive fun instead of dry content
Many businesses face the challenge that they can't bind interests and customers in the long term. They either focus on the wrong marketing methods or they ignore current trends. Often, the target audience is missing incentives to interact more with companies. To face this challenge and to bind the target audience in the long term, we recommend the strengths of gamification.
→ Playful interaction with the target audience improves communication, binds existing customers and forces lead generation.
But what are the advantages of gamification in comparison to other marketing methods? And which actions are available for businesses to execute gamification successfully? We will answer these and similar questions.
Important note: We will exclusively talk about gamification in marketing. Therefore, we will not talk about how gamification impacts, for example, human resources or health care management.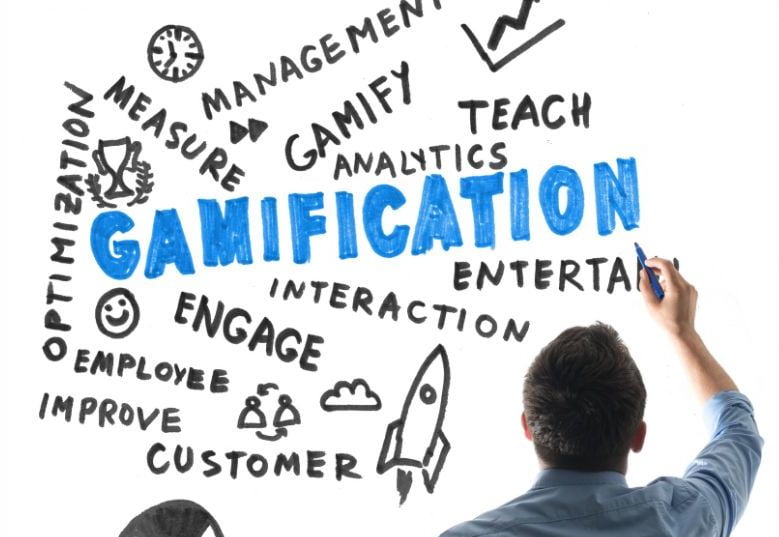 First, the definition: What is gamification?
Gamification describes a playful experience for users. Applications without playful elements ensure an interactive experience through integration of gaming elements. The goal is to improve the motivation of users and to win their attention.
Playfully to more leads and new customers
In general, gamification in marketing follows the goal to improve existing business processes. Which specific goals are prioritized, depends on the business and its target audience.
Gamification primarily focuses on lead management to either win more potential customers/interests or to improve the quality of existing leads.
The classic way of lead generation often looks like that users subscribe to a newsletter and get a freebie (e. g. e-book or video) in return for giving a website their email-address.
But this process has some weaknesses. Users often only subscribe to a newsletter because they desire the freebie. It's not a rare case that some leads leave unused email-addresses to receive no newsletter mails later. Other than that, many businesses fail to win the attention of their target audience with newsletter content in the long term. In e-commerce there at least is the opportunity to convert leads to customers through discounts but many businesses are not given this possibility.
Gamification ensures successful lead management. Through Sweepstakes or surveys your company interacts purposefully with interests or customers. The incentive exists within the playful interaction itself because it is fun and it motivates.
Example: You give away discounts to 20 persons. Through a sweepstake you determine the winner, the only condition of participation is to write a comment in the section of a social media post. That guarantees three advantages: First of all, the ways of lead generation are shorter because participation doesn't require registration to a newsletter. Other than that, the playful component motivates your target audience to a (fun) participation. Last but not least, you potentially have more participants because social media has more users than your newsletter has subscribers.
Overview of the advantages of gamification
Playful lead generation
Customer loyalty
Image expansion of your business
Personalization through branding of gamification actions
Insights of interaction rates
Target group extension (gamification speaks to a younger audience)
Improved interaction and communication with the target audience
Gamification offers businesses the particular advantage to get further information about the wishes and desires of their target audience. The focus is not on collecting email-addresses but to improve user experience through interaction and to find out about the wishes and desires of your target group.
The diversity of gamification ensures a holistic optimization of existing marketing processes. Set methods give exact insights in the interaction rates and this also reveals trends in terms of needs and desires, enabling you to optimize existing processes in a targeted manner.
Webinars
You want to learn how digital signage, marketing and process automation work in FREE online webinars? Then be there LIVE at the next event!
10 gamification ideas that will leave your target audience stunned
Surveys
Sweepstakes
Advent calendar
Rotating wheel
Quizzes
Personality tests
Swipe
Scratch cards
Games
Slot-machine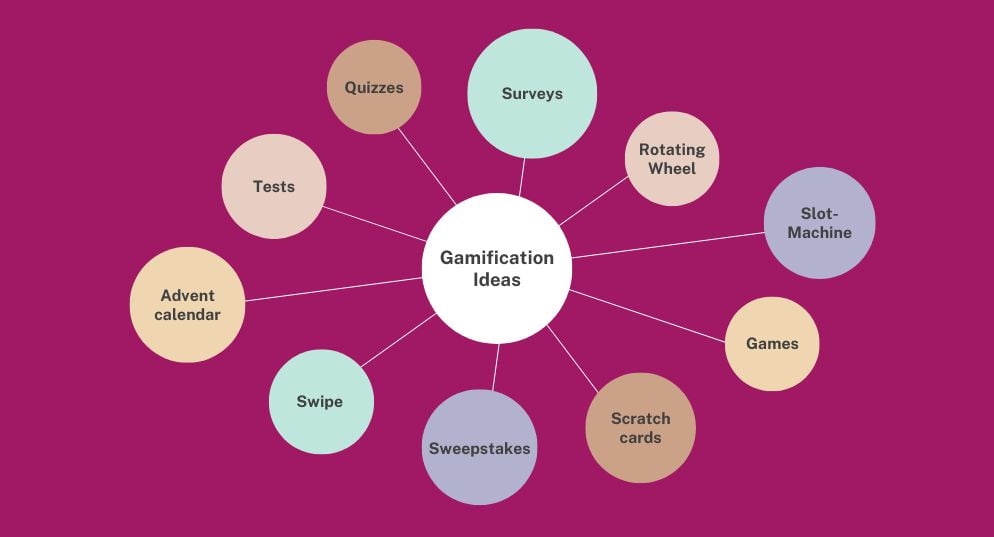 Surveys
Through surveys, your business wins important insights about their customers and their wishes. This gamification method works perfectly to create individual offers for customers.
Example: Through evaluation tools web designers can determine the wishes of potential clients. Interests can, for instance, leave information about which additional functions they wish and how extensive the website should be. Based on the result, the potential clients receive an offer.
Surveys not only follow the goal to create offers for potential clients but to improve business performance as well. Some businesses give away gift cards to everyone who participates in a survey through a digital signage device. The goal is to improve customer satisfaction because businesses want to know what their target group wishes.
Sweepstakes
Giveaways of all kinds always leave a good impression. The participation conditions are mostly quite easy to understand and should follow the goal to expand reach of your business. You can, for example, start sweepstakes over social media and set the participation condition that one needs to write a comment or share the post.
Advent calendar
Your own business advent calendar with individual branding awakes the inner christmas feeling (positive connection to your company!). Your target audience is even happier when they can expect exclusive discounts or helpful tips and tricks.
Rotating wheel
You often find this concept in apps. Through tipping on the touchscreen of a smartphone, interests move the virtual wheel to win something (e. g. a discount code). This type of playful interaction provides for variety when using apps which require you to act on or do something.
Example: Sport apps give users the possibility to create a flexible as well as individual workout plan. The rotating wheel determines the next exercise or the user creates a varied workout plan before sports.
Quizzes
Quizzes are the queen of gamification methods. They are fun and participants can prove their knowledge.
Idea: Create a quiz about your company or about your products/goods. That awakes the curiosity of your target group and strengthens the trust in your business.
Personality tests
Personality tests are very popular these days. This gamification method doesn't work well for many businesses but the ones which take advantage of them will have an active and loyal target audience that has a great interest in personal development.
Swipe
A concept that many people associate with dating apps. The swipe function allows users to make decisions based on their personal preferences because a swipe either means "I like it" or "I don't like it". A good possibility to find out more about the preferences of your target group and to use gamification as fundament for market research.
Scratch cards
Less used and known but still executed successfully for some apps. Businesses often combine this concept with sweepstakes or giveaways.
Games
A more general term because gamification theoretically describes all games. With this point we specifically mean games which have received a digital conversion. One example: Memory.
Slot-machine
Nowadays you will not only find slot-machines in the casino, businesses use this concept for bonuses and discounts as well.
Consider this hurdle by all means
Gamification makes your business more attractive and establishes innovative ways for your marketing. But you should consider putting gamification methods in the context of your business and marketing goals. In the foreground is your marketing strategy and the determined metrics.
In the strategic process, weigh the extent to which gamification fits your objectives and whether the cost-benefit ratio is high.
Many think that gamification only works for claiming more personal data but this is not true. Gamification supports the customer loyalty through, for instance, weekly rewards or scratch card actions. Quizzes or memory work good as methods for e-learning as well.
But precisely because you have a wide range of options at your disposal, the first step requires a consideration of the marketing goals in your company.
How do I establish gamification methods?
To execute gamification successfully, you don't need any basic knowledge in programming. Providers of software as a service programs facilitate the entry with gamification because such applications are based on the modular principle.
In the programming process of the FRAMR software, our team also paid attention to establishing individual design options so that our customers can easily implement their ideas and wishes. Digital signage harmoniously combines the strengths from the areas of gamification, information technology and marketing and takes into account important features to position itself strongly against competitors (e. g. user experience).
See for yourself and configure your individual customer experience with our FREE cockpit configurator. You will gain more detailed insights into the possibilities of digital signage and develop a feeling for the advantages and functions in the area of gamification.
Gamification examples: 5 stunning marketing ideas of known companies
Concrete examples still best illustrate the advantages of gamification. In the following, we present five companies and their measures in the field of gamification.
Truity
Truity is a website for advocates of personal development and behavior psychology. The website offers many different personality tests with final evaluation. Truity uses this concept to win over paying clients because the test and the results might be for free but exact evaluation of metrics is only available for those who pay a fee or start a subscription.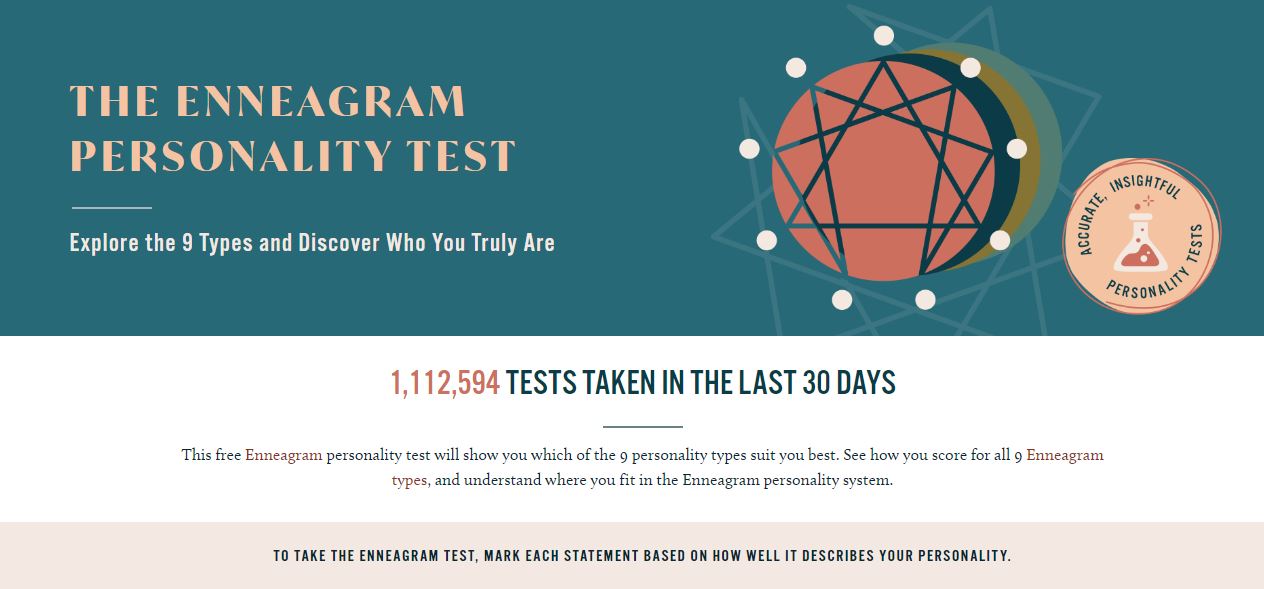 © truity.com
Audi
Audi configurators leave a strong impression on users. They convey the feeling to create something on one's own and interests see the final result with their eyes. The free room for maneuver and exact price information also force the purchase decision.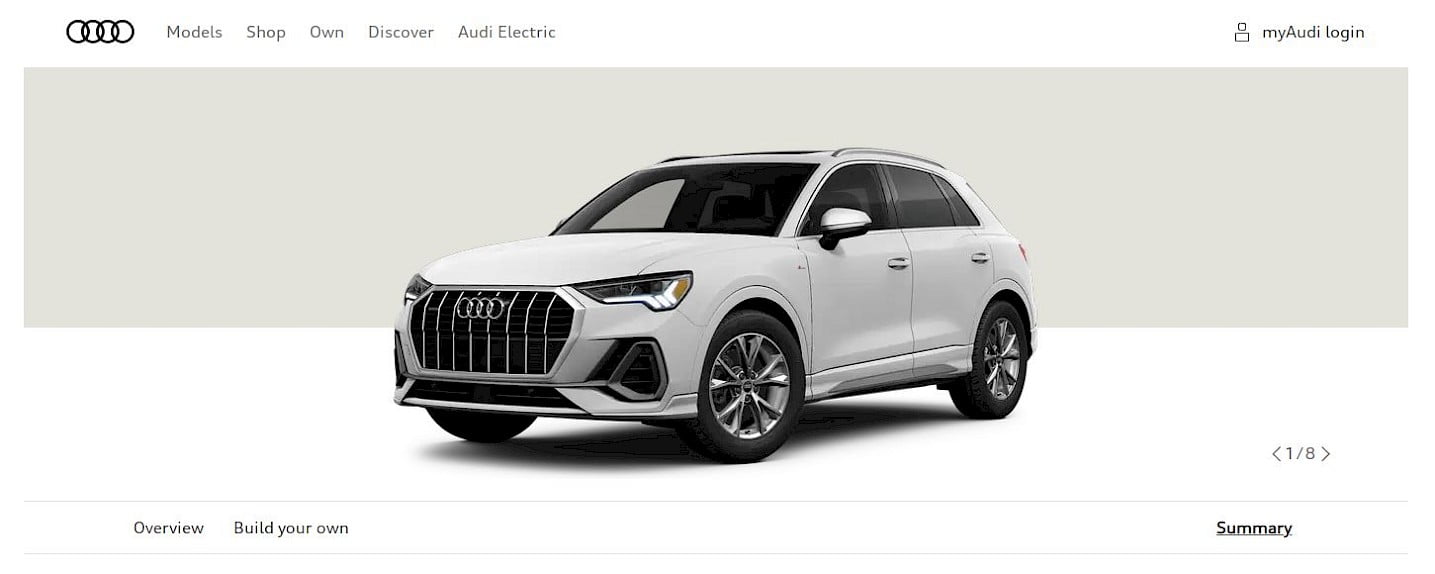 © audi.de
McDonald's
The US-American franchise giant has been known worldwide for its "McDonald's-Monopoly" since 1987. In the past, there were various high-priced grand prizes which encouraged many guests to visit the fast food chain more often or to buy more products.
However, McDonald's has also shown that it is better not to exploit the good nature of its target group. A few years ago, the fast-food chain made negative headlines because it came to light that it was manipulating sweepstakes.
© mcdonalds.com
Reddit
Reddit users collect so-called "karma points" through posts, replies and votes, which increases their reputation. With this system, reddit ensures that its users become more active and thus secure a stronger status within the community (need for status).
Duolingo
Duolingo users collect rewards and badges for completing lessons. It gives a good feeling to unlock achievements and Duolinge has recognized this advantage to motivate millions of users to learn foreign languages every day.
© duolingo.com
Conclusion
Gamification supports lead generation and customer retention. In addition, companies improve communication with their target group. Software as a service solutions do not require any programming skills which means that any company can easily create, establish and implement its desired measures. When planning your gamification actions, make sure to consider the wishes of your target group and choose measures that are in line with your objective. For example, it makes little sense for a software development company to focus on personality tests or advent calendars.
FAQ
Finally, we will answer some of the most asked questions about gamification.
Companies use gamification mainly for marketing purposes. However, the concept of playful interaction is also suitable for staff retention, for further training and to establish new corporate processes.
Gamification is a cross-industry approach. It depends less on a company's industry than on its target group and which interaction measures bring the desired success.