What is a digital blackboard?
https://framr.tv/wp-content/uploads/2023/02/img_7399_2-neu.0x260.jpg
462
260
Linda
https://framr.tv/wp-content/litespeed/avatar/45d07503f59e5a80eba92ac21ebf8408.jpg?ver=1695582662
What is a digital blackboard?
WHAT IS A DIGITAL BLACKBOARD?
Digital blackboards are the perfect alternative to conventional information terminals.
In this article:
Digital Blackboards: An important step towards digitalization
Many people see digital black boards as some kind of terminal to get further information about something. Others associate it with a bulletin board in a kitchen. Both perspectives aren't wrong, speaking from an analogous point of view. In the following article, FRAMR gives you answers regarding how digital black boards work, their advantages and the costs you should consider.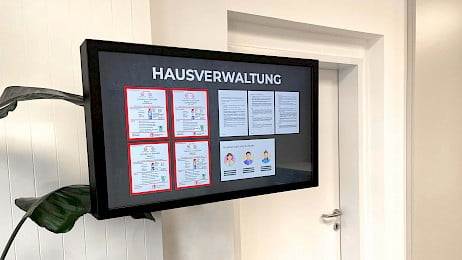 Digital boards as a flexible source of information
What are digital blackboards?
Again, speaking from an analogous point of view it makes sense to say it's a bulletin board. However, you shouldn't take it too literally. Digital blackboards are an electronic solution to display video- and picture content (as well as PDFs). The color is significant – the more known whiteboards show content on a white background, the casing or the background of blackboards on the other hand is black.
The contrast in color comes with an advantage for companies. Especially in brighter shopping malls digital displays are almost invisible because of the same accent in color. A black board on the other hand is more recognizable.
The goal with digital displays is to reach more customers and because of the outstanding color contrast, companies even have advantages for their marketing as they gain more attention.
Digital blackboard software: How does it work?
Basic requirement for displaying content is compatible software. Through the connection to a device, software displays content. Reproduction can be configured so that contents can be shown for a specific period and then be replaced easily.
That creates flexibility in the content creation and the possibility to reach out to the target group. The connection to a cloud makes the device work without a permanent internet connection (only required during the data transport).
Virtual blackboard: The advantages
Modern technology meets stunning design to display digital content. Digital blackboards aren't just a pragmatic solution to provide information (although that's one way to use it), because their design makes them a real eye-catcher.
Speaking from a marketing related point of view, communication with customers gives companies a big advantage. Virtual blackboards serve as a source of information, inspire for an exciting shopping session and provide important safety notices. Thanks to this diversity, companies benefit and market their products as well as their services effectively.
Digital blackboard advantages overview:
Vandalism prevention
Remote access
Cloud based solution to display content
Made for continuous use
Design by own preferences
Content is short lived because the own target group wishes for variety and the growing competition on the market requires companies to regularly come up with new ideas. Conventional banners reach many people but design and printing takes long and is expensive. Digital black boards come with many advantages in that case because all you need to do is to create content and then display it on the board. Besides that, companies don't produce personnel costs because they don't need staff to exchange advertising banners.
Best industries for the digital displays
In the age of digitalization all industries benefit from mobility solutions. The use of blackboards is not limited to display advertising or information because every company is free to show the content they want.
Shopping malls show exciting advertisements and the administration of a company displays industry news. Restaurants even have a double advantage because a digital menu looks good and is informative.
Therefore, it doesn't matter which industry your business belongs to. More importantly, businesses need to know their target group and what they want. The number one question companies should ask themselves is: What are the interests of my target group and how do I reach them with my content strategy?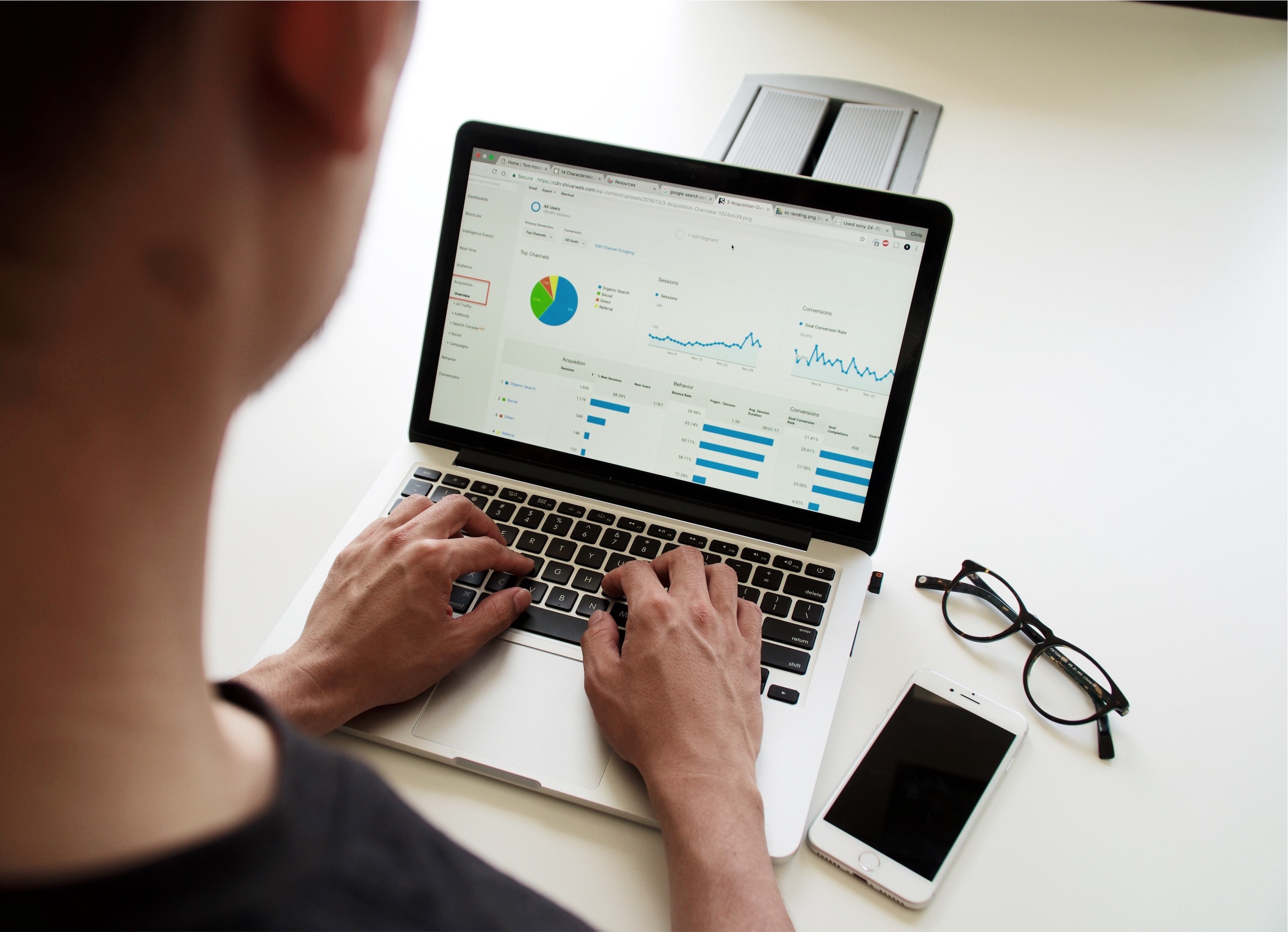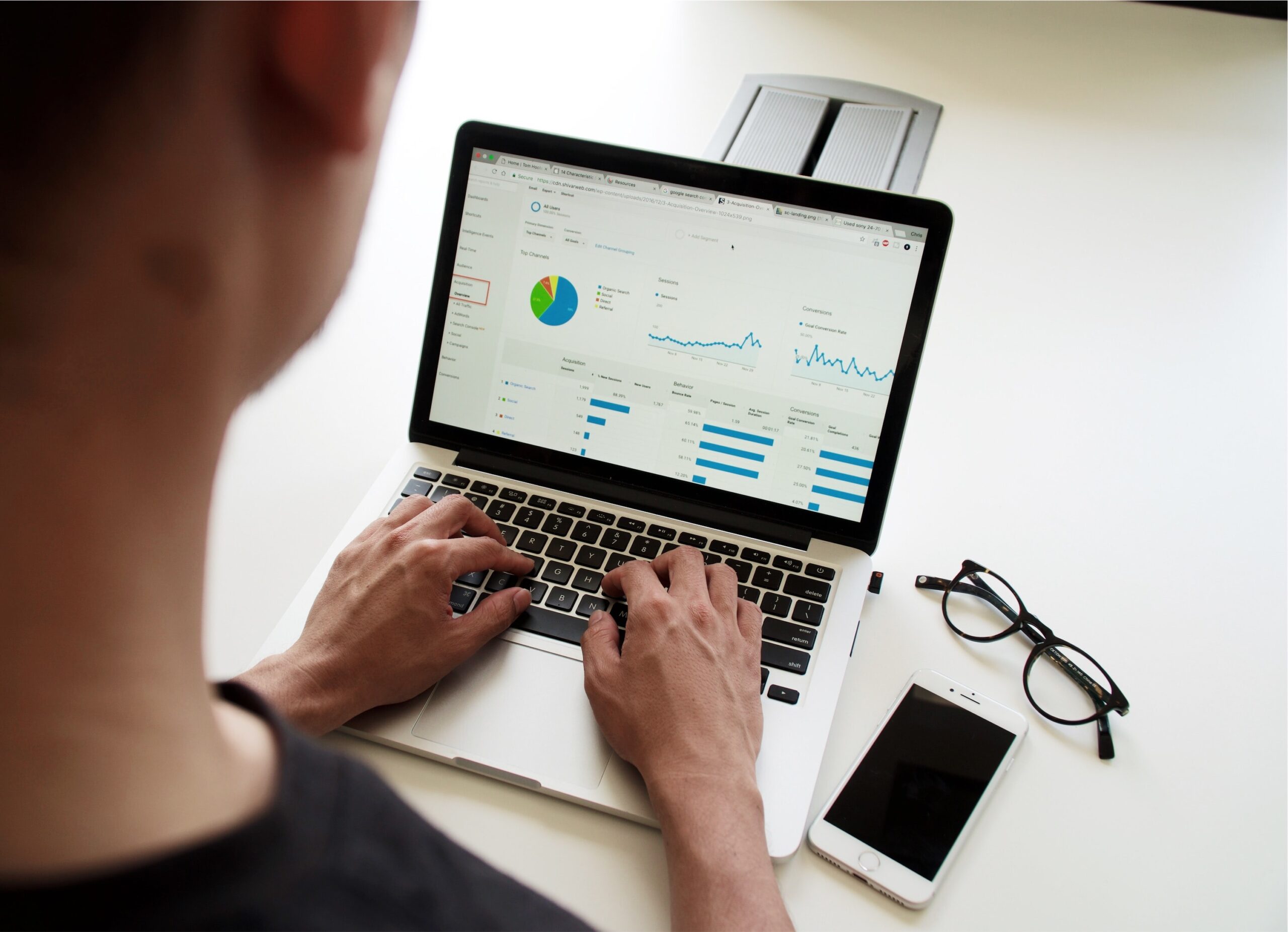 Know your target group to make your advertising more effective
How much do digital black boards cost?
Virtual blackboards (display only) start at 1.000 €. But even more important than a display is a high quality and compatible software to display content. Companies make the best choice by buying software that includes the desired use.
FRAMR offers attractive solutions with all important features and modules for a monthly fee. Our products promise maximum performance, high flexibility and customer satisfaction. We adjust to the needs of customers and therefore only offer products that promise high quality and high technological standards.
Feel free to contact us to get to know our products better.
Overview to our products: https://framr.tv/en/products/
What is the difference between digital blackboards and digital signage software?
Digital signage solutions are digital-visualized screens that display pictures and videos in a compact form. Therefore, digital signage software is the general term for all screens that show content. What makes digital blackboards special is their color – as already mentioned, pictures or videos are either displayed on a black casing or a black background.
-> Article: Digital Signage Software: The future of communication?
Conclusion: A must have for companies
Digital blackboards aren't only beneficial for shopping malls. Even smaller businesses such as doctor offices, property managements or restaurants take advantage. That underlines the biggest benefit of digital marketing methods: No matter the industry or company size, businesses reach customers with digital signage solutions. If you know your target group and their interests, then you will use digital boards successfully.
FAQ
A screen is connected to software or a player to show pictures or videos. Content-collection happens in the background through software and the digital display shows the content.
FRAMR offers packages with all kinds of integrations for digital signage solutions. The unlimited number of content is one of many advantages which improve the overall performance of your digital displays.